Twenty-Nil and other disasters
Hilary Hawkes spins another dazzling tale in this crazy adventure. Breakfast is always chaotic in Jason's home. Not the best time to try to explain that you've started turning invisible overnight! The events of the rest of the day don't get any more sensible: Jason has to rescue his best friend, George, from the clutches of the quiz-show obsessed Dr Brillbot. Then there's his sister's football team, who desperately need a hand to avoid another disasterous result they are sure they are heading for that day. And all of this before tea-time!
Twenty-Nil and other disasters is a hilarious oddball tale that sweeps the reader up on an irresistable roller-coaster adventure, right from page one.
Hilary Hawkes stories are a series of funny and exciting short adventures. Each story encapsulates the author's inimitable, off-beat style and is designed to encourage the enjoyment of reading by everyone. With an extablished background in writing stories for children and in early years literacy, Hilary Hawkes spins fast-moving quirky tales in everyday language. Even the most book-shy will find these stories compulsive reading – especially those who need a little extra encouragement to pick up a book at all...
(Hilary Hawkes also contributes to the 'not-for-profit' site Strawberry Jam Books. Click here to connect.)
£4.95
ISBN:
978-1869981-815
Pages:
80
Author:
Hilary Hawkes
Illustrator:
Mary Hall
Other books in this series: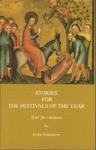 £6.95
Stories for the Festivals
Some stories from the life of Christ retold for children aged six to nine years – ideally for reading aloud.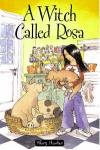 £4.95
A Witch Called Rosa
Another crazy yarn from the indomitable Hilary Hawkes! There is definitely something very peculiar about Charlie and Polly's new neighbours, and it isn't just their choice of pet...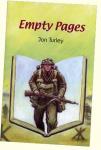 £5.99
Empty Pages
A truly moving account – from an unusual and intriguing perspective – of life in the Second World War.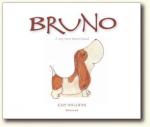 £7.95
Bruno Trilogy (English)
Bruno – a storybook for children aged 3-6 years (or more) about an adorable, thoughtful little basset hound who has to think his way out of various doggy dilemmas. There are three stories in this original album, all accompanied by stunning hand-painted illustrations by Becky Sands.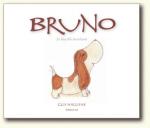 £7.95
Bruno Trilogy (Danish)
The three Bruno stories published in Danish...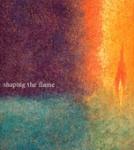 £14.95
shaping the flame
A stunningly presented and inspirational book that offers us the chance to reflect upon the world around us.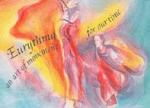 £3.95
Eurythmy
This colourful booklet explains the origins of eurythmy and the fundamental processes within this art form.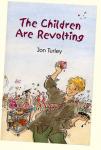 £5.99
The Children Are Revolting
Here's a fast and furious, action-packed novel, jammed to the rafters with hilarious events. Ideal for 12 years plus. A story which builds to a nail-biting, side-splitting finale – leaving you totally breathless! (October 2018: Please do not order: now out of stock.)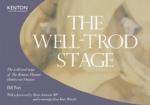 £1.00
The Well-Trod Stage
Two hundred years of The Kenton Theatre in Henley – one of the oldest theatres in the UK!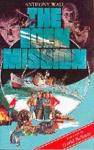 £2.95
The Eden Mission
Six teenagers join research ship 'Sea Shepherd' for a conservation voyage through the Everglades, the offshore oil world of the North American Pacific, the Amazon – confronting Hurricane Hannah, jungle terrors and kidnapping – and on to a dramatic climax in Antarctica.
Copyright © 2023. All rights reserved, Robinswood Press Ltd
Website by Big Cat Digital Ltd.