Song Folk Art
A trip with Ranagri through twelve traditional songs
"Every now and again," Beverley Folk Club observed, "the folk music world needs a gentle kick up the backside. And we should be eternally grateful that the four members of Ranagri have slipped into their best Doc Martins to do just that."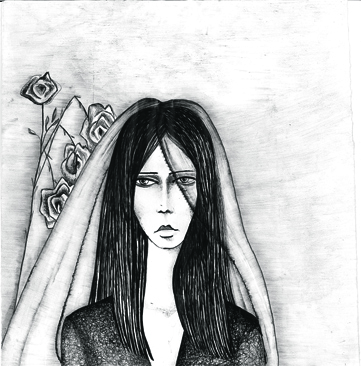 But to do "just that", say Ranagri, "you need to delve deeply into the world of folk – to savour the soul of the folk song – before daring to add any new dimensions." The history, the geography, the characters, the lyrics, the instrumentation... the whole emotional atmosphere. Then, whilst searching and researching, there came a surprise mingling and melding of visible art to their musical interpretations.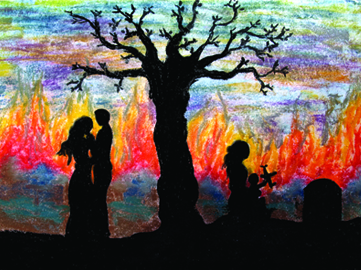 This is the story of that quest: an inspiring trip through twelve traditional folk songs – with the images created by twelve additional artists – which led to the production of their album 'Tradition'. Two of the artworks that accompany the book are shown here – you can visit all the artists and artworks for the 'Tradition' project and Song Folk Art by clicking here.
In every month of 2014, Ranagri recorded one of the folk songs included in this book and made it available as a free download for a month, culminating in December's song – The Parting Glass.
FREE! Each copy of Song Folk Art contains a unique code to download the complete album 'Tradition' – worth £7.00!
Find out more about Ranagri by visiting ranagri.com.
£8.95
| | |
| --- | --- |
| ISBN: | 978-1906053-895 |
| Pages: | 60 |
Other books in this series: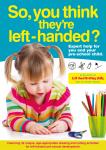 £9.95
So, you think they're left-handed?
This book helps parents and carers to spot the early signs of side dominance. It also provides 32 enjoyable structured activities for pre-school children who you think may prefer to use the left rather than the right hand, as they learn to use pencils, pens and scissors.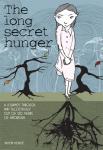 £7.99
The Long Secret Hunger
The severe and growing problem of anorexia... It wasn't just 'losing weight' that mattered to Alison – it was losing flesh, losing her whole physical being. Then – and only then – might she avoid the terrifying prospect so frequently threatened by her mother: that she would "...end up on the scrap-heap". An essential and inspiring read for anyone concerned with the impact of anorexia.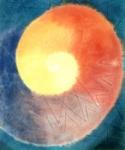 £11.95
Value Your Voice
An invaluable book for teachers, public speakers, coaches, phone-call-centre operatives, directors, actors - well, anyone who depends on their voice for their work...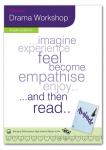 £0.00
High Interest Teenage Drama Workshops
Completely FREE! Four new Drama Workshops to enhance the comprehension of – and involvement in – the High Interest Teenage Novels: 'Avalanche', 'Ghost House', 'One Crazy Night' and 'The Bully'.
Click here for information on how to use the Drama Workshops – and to access the FREE downloads.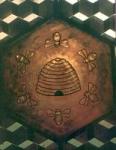 £0.00
High Interest Primary Drama Workshops
Completely FREE! Three new Drama Workshops to enhance the comprehension of – and involvement in – the High Interest Primary Novels: 'I didn't Do It', 'Pump' and 'The Crash'. Click here to go straight to the free pdf download centre. At Resources

–

scroll down to High Interest Primary Series.
Copyright © 2023. All rights reserved, Robinswood Press Ltd
Website by Big Cat Digital Ltd.