So, you think they're left-handed?
Expert help for you and your pre-school child.
Our research suggests that few parents – and few teachers – are sufficiently conscious of the young left-hander's needs. Consequently, many young left-handers develop awkward writing habits which can cause discomfort, slow and not-very-legible writing. For the child, this can result in frustration, disinterest and a fall in self-esteem. For the teacher, a child with those symptoms indicates the possibility of reduction in achievement.
The Left Hand Writing Skills books published by Robinswood have helped tens of thousands of children worldwide – aged around 6 years or older and with established poor writing habits – to correct their left-handed fine motor skills and improve their achievement. But why do we unnecessarily create this need?
It is difficult to identify with absolute certainty whether a young child is left-handed or not. So parents and teachers often do ignore signs of left-handedness until a problem arises at school. That's why we have produced this new title 'So, you think they're left-handed?'
Designed primarily for parents of Early Years and Reception age children, this book helps to check out left-handedness in a fun, family way, and includes 32 drawing and cutting exercises where the natural flow is for a left-hander. Parents can therefore compare the ease of use of these materials with widely available standard materials which are generally produced with the right-hander in mind.
Without creating an 'issue' for the child, the parent can then inform teachers of probable left-handedness. The teacher can then implement the simple yet often ignored guidelines for development of appropriate fine motor skills – and avoid the anguish where left and right elbows clash unnecessarily in the classroom!
Free Poster! Click here for an introductory poster for Nursery, Early Year Centre, Reception Class, and anywhere else appropriate.
£9.95
| | |
| --- | --- |
| ISBN: | 978-1906053-956 |
| Pages: | 70 |
| Author: | Mark and Heather Stewart |
Other books in this series: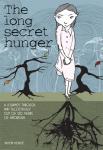 £7.99
The Long Secret Hunger
The severe and growing problem of anorexia... It wasn't just 'losing weight' that mattered to Alison – it was losing flesh, losing her whole physical being. Then – and only then – might she avoid the terrifying prospect so frequently threatened by her mother: that she would "...end up on the scrap-heap". An essential and inspiring read for anyone concerned with the impact of anorexia.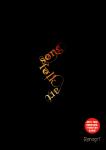 £8.95
Song Folk Art
A story of a quest: an inspiring trip through twelve traditional folk songs – with the images created by twelve additional artists – which led to the production of the album 'Tradition' by the contemporary folk group, Ranagri. Inside the book there's a unique code for you to download the complete album 'Tradition' – worth £7.00 – absolutely FREE!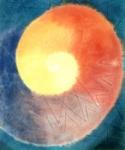 £11.95
Value Your Voice
An invaluable book for teachers, public speakers, coaches, phone-call-centre operatives, directors, actors - well, anyone who depends on their voice for their work...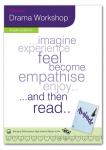 £0.00
High Interest Teenage Drama Workshops
Completely FREE! Four new Drama Workshops to enhance the comprehension of – and involvement in – the High Interest Teenage Novels: 'Avalanche', 'Ghost House', 'One Crazy Night' and 'The Bully'.
Click here for information on how to use the Drama Workshops – and to access the FREE downloads.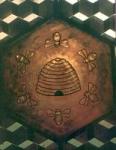 £0.00
High Interest Primary Drama Workshops
Completely FREE! Three new Drama Workshops to enhance the comprehension of – and involvement in – the High Interest Primary Novels: 'I didn't Do It', 'Pump' and 'The Crash'. Click here to go straight to the free pdf download centre. At Resources

–

scroll down to High Interest Primary Series.
Copyright © 2023. All rights reserved, Robinswood Press Ltd
Website by Big Cat Digital Ltd.